Pre-loaded with key information
Custom domain: housing.university.edu
Resource page for students
Your branding and messaging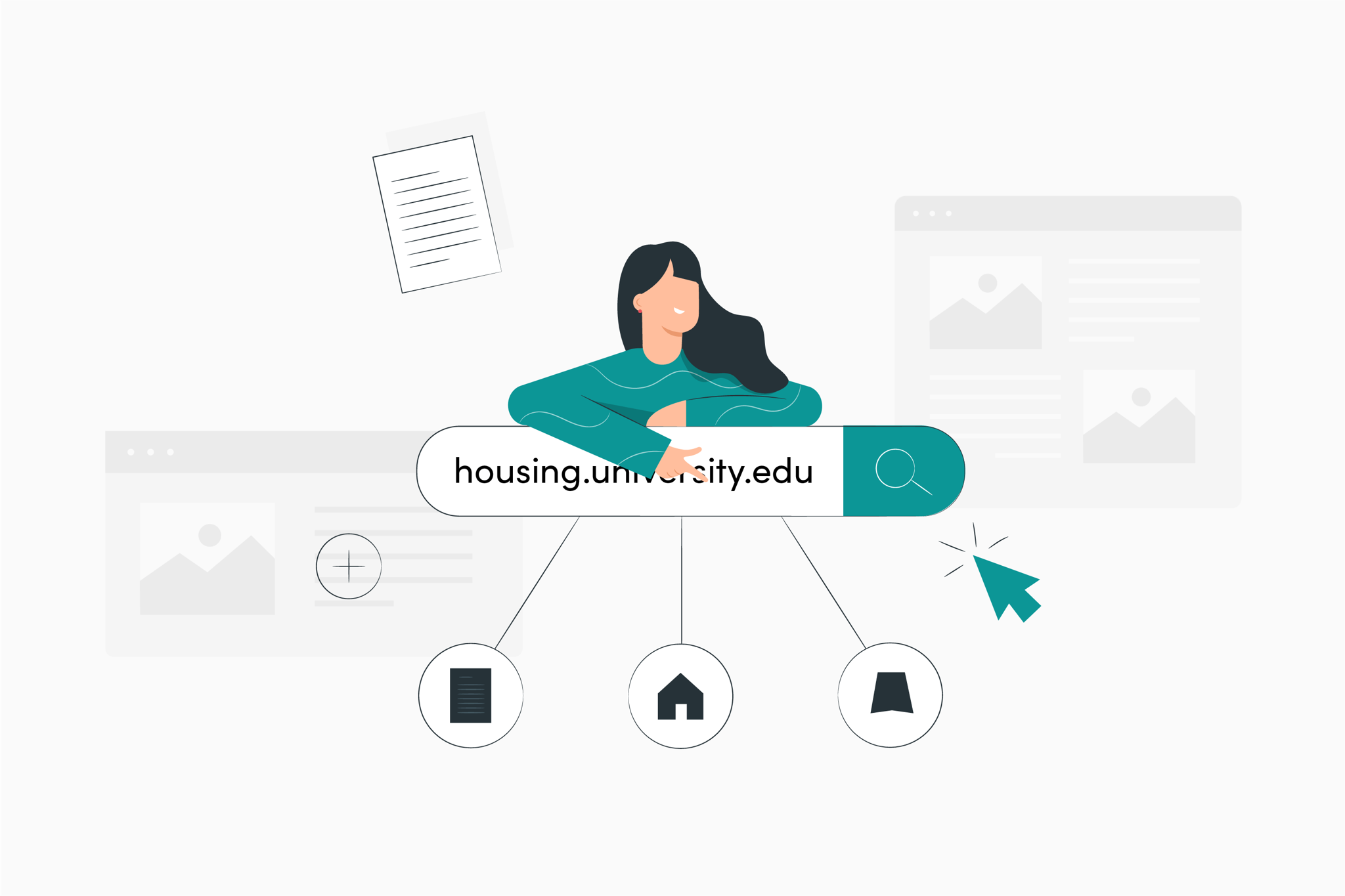 We tailor an online booking platform to your needs.
Verified housing options:

Give your students options to choose from.
Rooms, apartments, residences & more
Room providers go through vetting
Instantly Bookable and on-request
Most listings are within 25 miles
Access to dashboard with tracking & analytics
Improve your housing operations
Access student & booking information
Promote collaboration with your team
Cloud-based, off-campus housing portal.
Through a secured booking portal
Saves students tons of time and headache
Student view and book listings online
Scam free and secured payment system
Experience efficiency with Off-Campus Housing Portal
Outsource all aspects of off-campus housing operations. Improve students housing experience.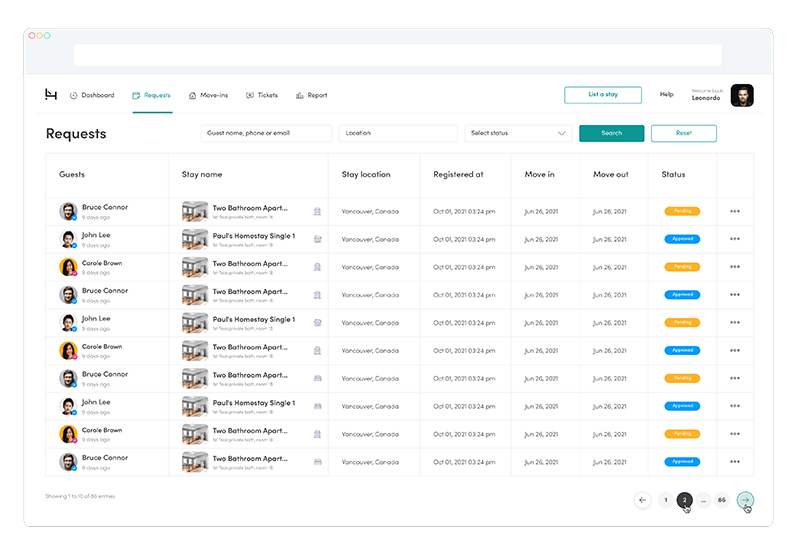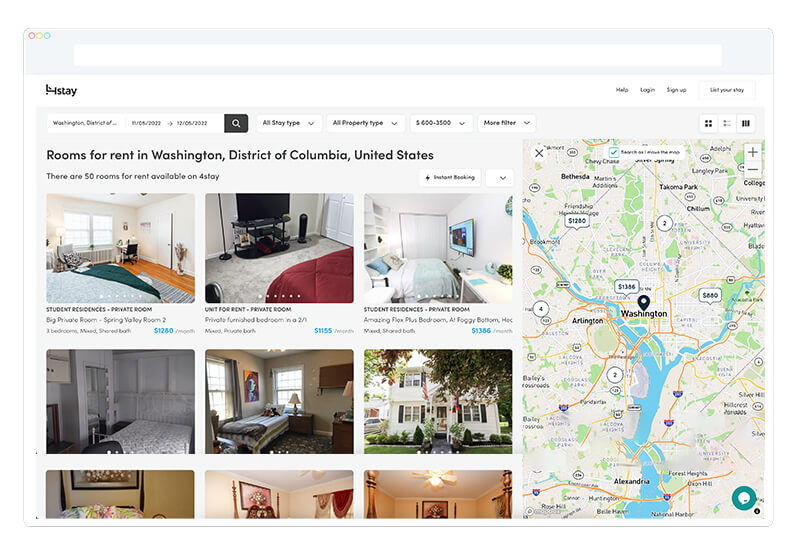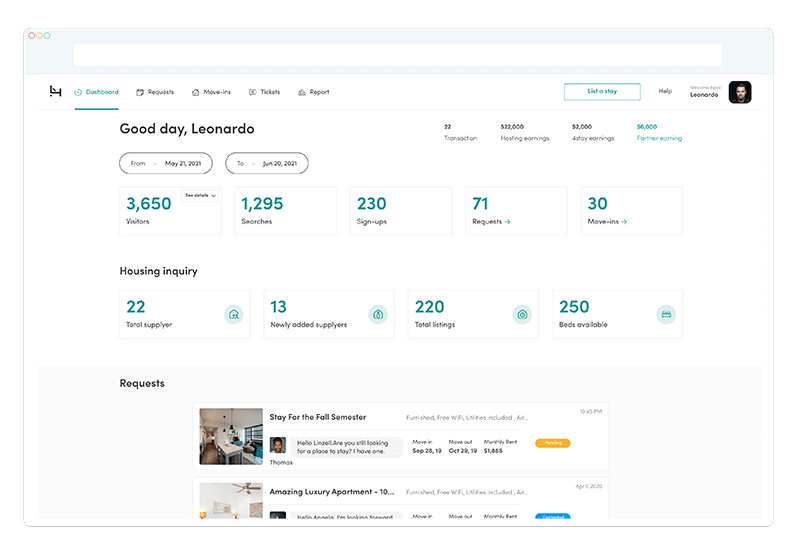 Designed to meet your needs